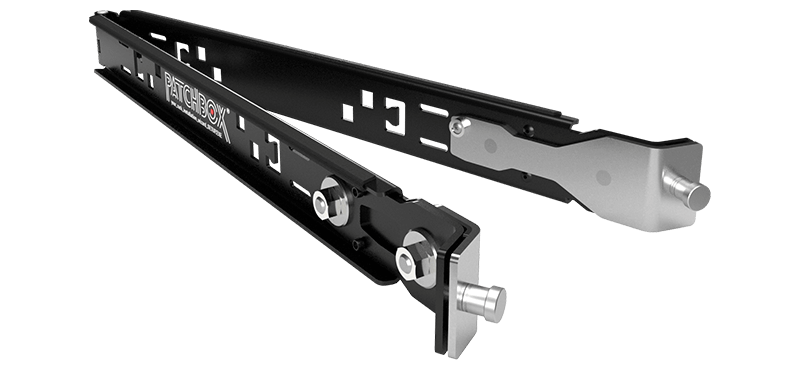 The setup to getup!
Simplify Hardware Installation
Setup.exe is a simple, but all the more effective installation tool. It is like a third hand. One technician can do the work of two. 19-inch components can be mounted in seconds. Without having to balance the expensive equipment with one hand. Mounted on the outside, it also serves as a shelf for a laptop or diagnostic tools. And keeps all tools within easy reach at all times.
Your Rack installation Wizard
With the Setup.exe, installing heavy equipment into network cabinets can be carried out by just one person. The Setup.exe carries components such as Switch until they are completely fastened. Mounted facing out of the network cabinet, it serves as a shelf / workspace for e.g. a laptop or patch panel while it is being installed.
Mounted in seconds
Two spring-loaded bolts fix the Setup.exe quickly and securely. The retaining plates made of durable stainless steel can be conveniently adapted to 19-inch rails with different thicknesses. The legs of the Setup.exe are made of aluminum – for less weight on your service calls!
Your third hand
The Setup.exe will become your valuable third hand. No more balancing expensive components with one hand while inserting screws with the other. The Setup.exe takes up to 15kg (33lbs) of equipment off your hands – and a lot of responsibility!
Mobile Workstation
Configure switches, servers and much more with two hands. The Setup.exe holds your laptop on the rubberized side – so nothing slips off!
Already impressed?
Go and find a local trader or simply request a quote from us.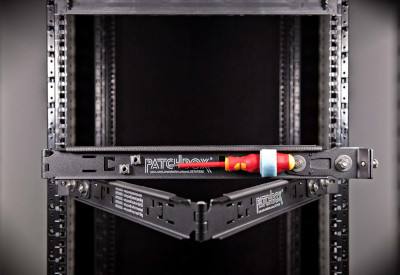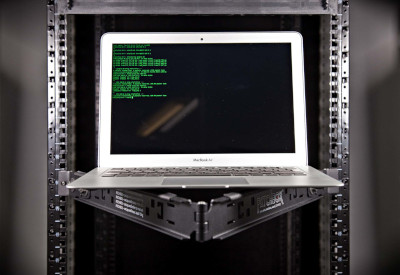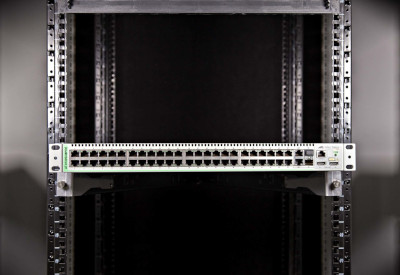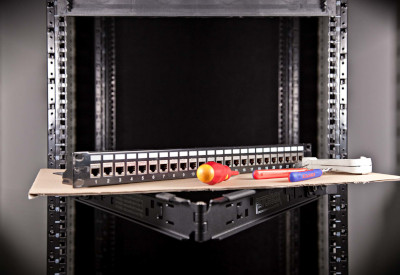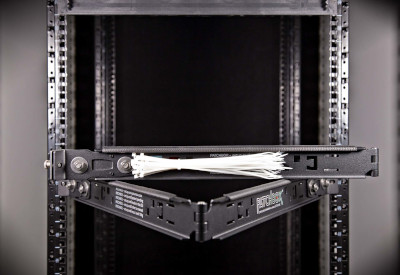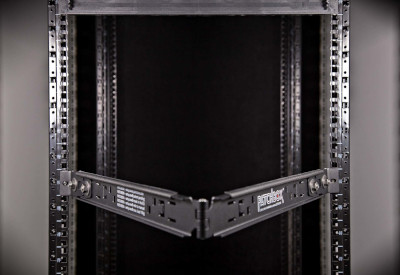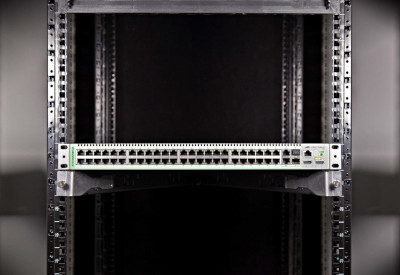 Everything
Extra holes for spare cage nuts, space for Velcro as a tool holder and also cable ties for extra intensive securing tasks.
Lifetime warranty
You'll only need one Setup.exe in your lifetime. Good for you, less for us.
Load carrier
Carries components up to 15 kg for you.
Adaptable
Suitable for all 19 inch rails.