Managed ERP Solutions
Behind every well run organization is a robust ERP platform, run by professionals who ensure its smooth functioning.
Enhance your organization's productivity
With NuAge IT managed ERP solutions, it's not just your productivity that improves but also your service quality and competitive edge. That's just the advantage you need in the ever-growing competitiveness of the 21st century. Spend less time working on functional issues and focus more on propelling your growth both in terms of profitability and efficiency.
Modern companies demand that their Enterprise Resource Planning (ERP) backbone is robust enough to take care of accepting and serving up data in meaningful formats, whenever and wherever needed. That could be in your main office, branch offices, home offices or coffee shops. That requires your data to be captured, secured, managed and produced in formats that allow management and employees to make timely and pinpoint business decisions without delays.
Our customized offerings with various ERP, CRM and WMS systems are just the solutions the CEO, CFO and accountants ordered! They provide you and your employees the power to propel your business to greater heights and with a far better understanding of your circumstances. Data is king – so having it when and where you need it most, makes that crucial difference between exceptional and mediocre success or even failure.
Benefits of NuAge IT's Managed ERP Solutions
01 Improves productivity & service quality
Your time will be spent more productively if you're not implementing finance and accounting solutions. We handle that for you.
02 Allows quick decision making
Your data is available to you anytime, anywhere and in any format required.
03 Customized to your growing needs
One size definitely doesn't fit all, so let us implement one of our customized solutions.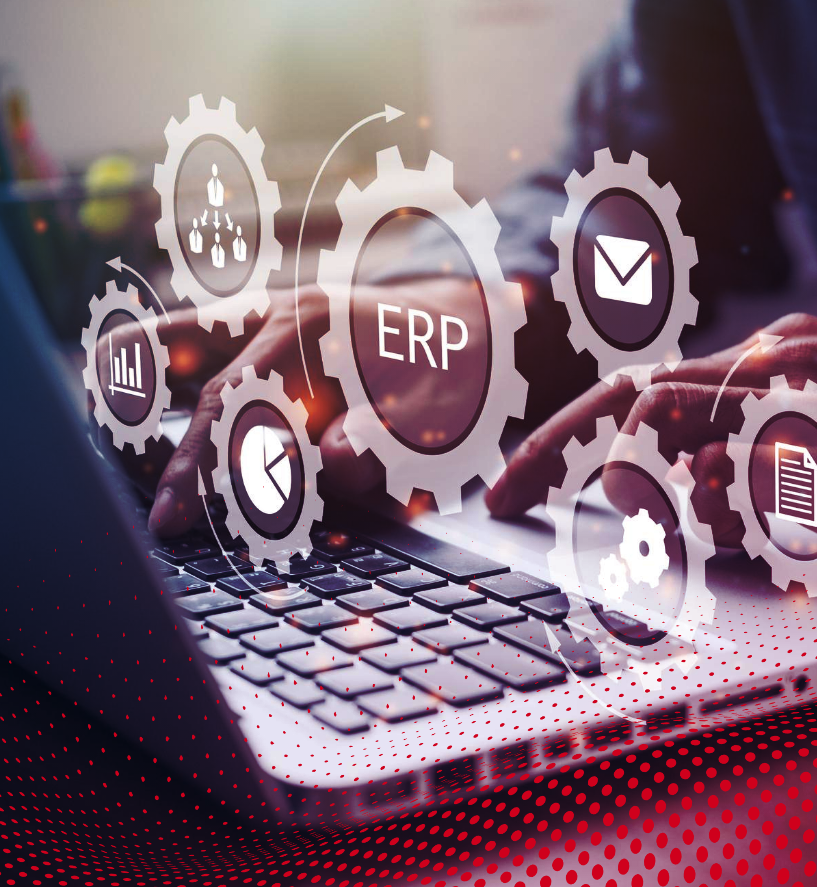 Schedule a free consultation meeting
The best way to kick start the process is for us to get to know you and your company better. Give us an opportunity to understand your current and future IT requirements. We'll let you know if your company is well positioned or vulnerable to cyber threats or technology inefficiencies.