Managed IT Endpoints
Don't underestimate the damage faulty endpoints can be for your organization.
One tiny mismatch in hardware or software can be catastrophic
Most companies' operational functioning and effectiveness revolves around their IT assets. Endpoint devices are the most crucial part of any given network. With constant technological changes and the introduction of new devices, companies struggle with antiquated endpoint management systems or none at all. This hugely compromises network security and overall productivity of the company and it's employees. You need professionals like NuAge IT to ensure that never happens to your organization.
Managed Endpoint Security
Vulnerability to hackers and malware are the biggest fears of organizations today. Attacks be bad actors have become an everyday menace, crippling companies and occasionally entire economies. Our technology and smart management systems will keep your from falling prey to such possibilities. We periodically deploy aggressive simulated attacks to assess weaknesses and areas of vulnerability within the networks of our customers. When we find issues, we address them by addressing the scope of the weakness and then move to remedy. Your company's future has never been safer.
Managed Endpoint Updates
With NuAge IT's monitoring and management systems, you won't have to worry incompatibilities or outdated hardware/software/firmware or the headaches caused by actions of your employees that may expose vulnerabilities in your network. This is primarily because we are careful to document devices and system compatibilities to ensure that no new device, software or firmware gets introduced into your IT environment that will negatively affect its smooth functioning.
IT Asset Monitoring and Tracking
It doesn't matter what devices you have, your partner NuAge IT is a very experience, efficient and versatile organization. We catalog every device, software and firmware version you have and watch over each of your endpoints like a hawk. Early warning on items such as regular maintenance and warranties keep you abreast of what needs to be done beforehand, without you having to worry about missing key events and activities.
Benefits of Managed IT Endpoints
01 Experience
Qualified full-time IT staff can be very expensive. They also take vacations, get sick, and only have the experiences of one person. Temporary IT staff don't always meet expectations. However, our monthly fees ensure you get the dedicated services of our vastly experienced team and extensive network of trusted partners, to take care of all your endpoint requirements. NuAge IT presents a more than equitable value.
02 Security
Our monitoring and management systems provide the cutting-edge security of larger organizations to the SMB market that protect against virtually all eventualities. Gone are the constant nightmares of network break-ins, leaked corporate information or employees meandering onto unsafe web sites.
03 Cost Effective
Our costs are spread over multiple customers, so you benefit by paying a simple monthly fee per endpoint. There's no need to hire full-time or even part-time IT professionals. You'll be surprised at the number of costs that are included in our service bundles.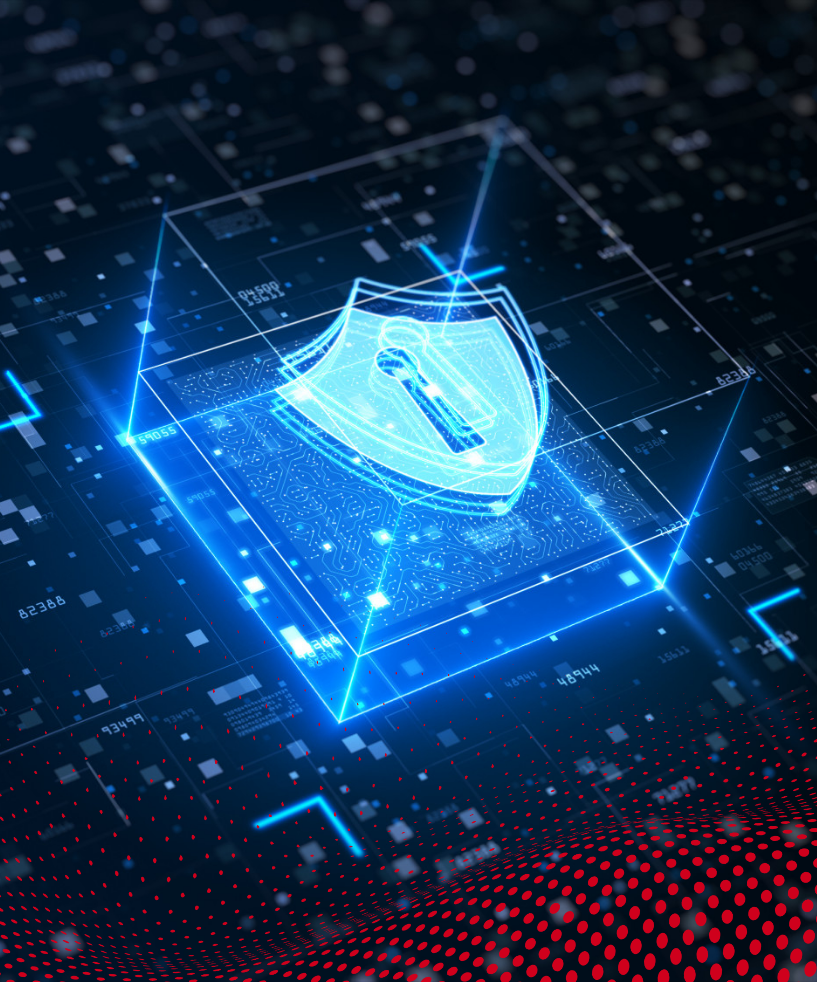 Schedule a free consultation meeting
The best way to kick start the process is for us to get to know you and your company better. Give us an opportunity to understand your current and future IT requirements. We'll let you know if your company is well positioned or vulnerable to cyber threats or technology inefficiencies.