NuAge IT is proud to be PATCHBOX's

Canadian partner!

PATCHBOX® develops revolutionary tools to simplify your everyday digital life. You solve problems faster, have resources for other tasks and more fun at work. Your company saves time and money through optimized cable management thanks to PATCHBOX®.
PATCHBOX® Systems
The new standard in network rack cabling
The PATCHBOX® is the state-of-the-art network cabling system that replaces conventional patch cords and vertical and horizontal cable management. Providing the exact length of networking cables required. Creating benefits by accelerating rack maintenance and reducing downtime to a minimum. Building an efficient and sustainable IT working environment by preventing tangled network cables.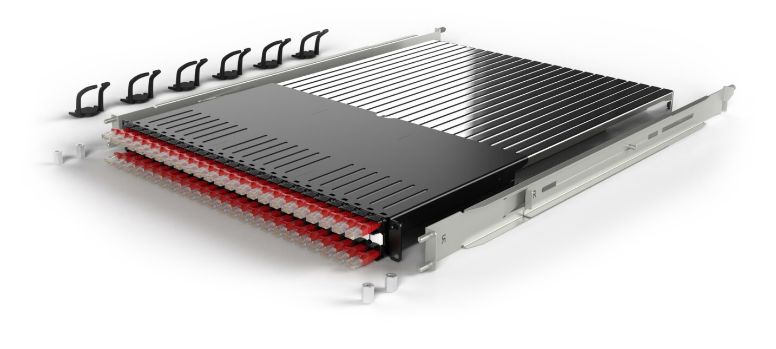 PATCHBOX® Cassettes
Modular Cassette System. Swap cables in seconds.
The PATCHBOX® Cassettes, made out of high-quality stainless steel, contain our flat networking cables. To patch a cable, you just need to slide the cassette into the frame, which is then locked by its easy click-system. Unlock the cable stopper, pull out the ethernet cable and lock the cable stopper in after reaching the desired length. Exchanging the cassette is just as easy. Unpatch the cable and it will automatically be pulled back by the pulley mechanism. Last but not least: unlock the cassette and take it out of the Frame.
Setup.exe
The Setup.exe is an innovative network installation tool, enabling one technician to do the job of two. It secures the weight of IT hardware, such as switches or patch panels in server and network racks until they are securely screwed in. Mounted inside out of a rack, the Setup.exe creates the ideal workspace to place a laptop on or configure a switch. It is now compatible for 19″ rails with threaded holes and square punched holes.

/dev/mount
The best cage nut alternative
Mounting 19″ equipment in a network rack has never been easier before – with the /dev/mount, our innovative, high-quality cage nut alternative. It holds equipment securely in place before the hex nuts are even fastened, making hardware mounting a faster, easier, and more secure task. Our /dev/mount is safer to use than conventional M5 or M6 cage nuts. To fasten hardware fewer pieces are needed, this saves a lot of time and nerves.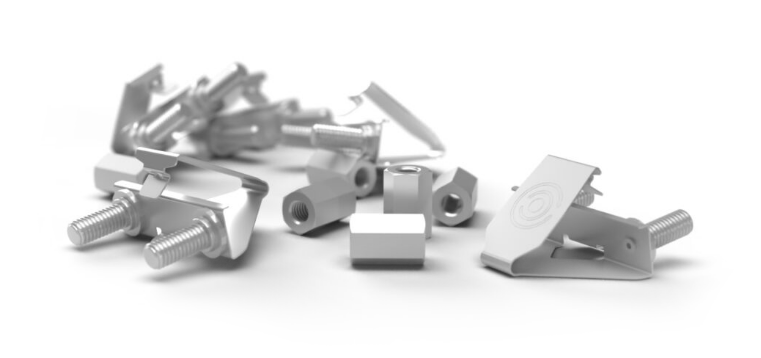 A free sample to free your hands!
Get your free /dev/mount sample pack so you know why it is called the "mother of cage nuts".
PATCHBOX® Blind Panels
Cover unused insertion areas in the PATCHBOX® frame with these blind panels. Simply plug them in and reuse them at another location at any time. Optimal air circulation is always guaranteed. In addition, our blind panels are made of technical plastic, which makes them more stable and durable.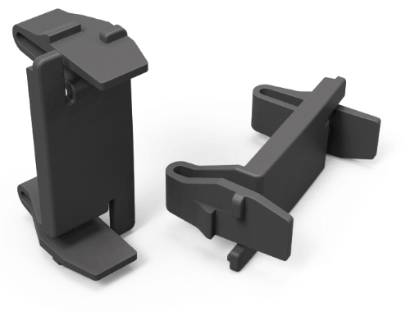 PATCHBOX® Patchcatch
This innovative, space-saving cable management is a must-have. Mounted under existing patch panels, switches or PATCHBOX® Plus+/PATCHBOX® 365, it requires no additional cage nuts or rack units. The PATCHBOX® Patchcatch routes cables to the side of the cabinet at the same height they are patched. Confusing crossings and cable tangles are a thing of the past!
It works with conventional patch cables and cabling, naturally complements the PATCHBOX® perfectly and demonstrates real guiding qualities with bend-insensitive fiber optic cables as well as patch cables. The PATCHBOX® Patchcatch is also made of particularly durable, technical plastic.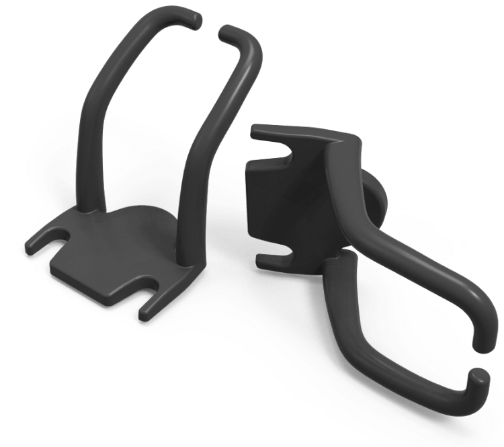 PATCHBOX® ID Labels
Here you have it in black and white: With our identification labels you always have an overview. They can be used on both sides and can simply be pushed onto the cable stoppers of the cassettes. If the PATCHBOX® is mounted above or below a switch, you have a logical assignment of the cassettes to the switch ports (cassette 1 to switch port 1, etc.).

Schedule a free consultation meeting
The best way to kick start the process is for us to get to know you and your company better. Give us an opportunity to understand your current and future IT requirements. We'll let you know if your company is well positioned or vulnerable to cyber threats or technology inefficiencies.